BRIEF HISTORY OF COCIN SALTIMARI
Early Christian settlers in what is known as Saltimari today were
Mallam Danfulani
Mr. Andrew Garkida
Mallam Isa Karagama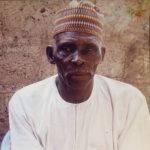 The Vision Bearer
The vision bearer for the establishment of COCIN Saltimari, the vision was conceived In the year 1980
The Church started as a prayer house; The first prayer session was held at Baba Ishaku's apartment
No. 2 Molai Quarters, Polo Ward.
The Prayer House was later moved to
Mr Haruna Ibrahim's residence near baba Isa's house.
After due consultation between baba Isa Karagama and Mr. Andrew Garkida (Treasurer LCC Kirikasama) the then House of Prayer was recognized as such by LCC Kirikasama. These took place when
Rev. Ezekiel Damuna was RCC Chairman
and Rev. Sabo Lalle was Rev. I/C LCC Kirikasama.

The first piece of land for the church was purchased in 1982 at the cost of ₦1, 600;
with funds from the RCC
Rev. Luka Mohzo (LCC Molai) & Pst. Zakka (CC Molai Bariki) did the payment
However formal documentation could not be completed until 1984; While in 1987
C of O was obtained through the efforts of
Mr. Joshua Galadima

The first building was erected in 1984 with zincs; it was later destroyed by wind which gave way for the erection of the 2-bed room apartment currently standing in the church compound
On 10th October 1984 LCC Kirikasama deployed Cat. Salihu Mamman Hong
He took care of the Sunday school and Mid-week Prayer sessions while adult attended service at Kirikasama.
The Pioneer Pastor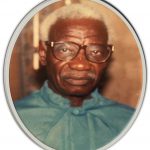 First Congregation Made up of families of:
Catchiest Salihu Mamman Hong
Mallam Adamu Garba
Mallam Isa Karagama
Mr. Samuel Sule
Mr. Paul Yerima
Mr. Stephen Ndarva
Mrs. Milcha Michael
Sgt. Nyampaya Pur
Mr. Dauda Bwala
Mr. Samuel Ntasiri
Mr. Yunana Dogonyaro
Mr.Stephen Gambo
Mr. Dauda Dakwali
Mrs. Lydia Silas
Plots of land for church expansion.
School plots bought in 1993 (N5,000)
Plot adjacent to the church bought in 2003 (above N1.2m)

Church Expansion
Expansion work started in 2000 during the leadership of
Rev. Yakubu Davou Dafei
Work stopped not long after,
only to continue in 2003 during Rev Elisha Kabura
Building Committee was inaugurated in 2000
First Chairman Building Comm. was Mr. Joshua Galadima
Present Chairman building Comm. is Engr. Bulus Ijabula
Present Building Comm.
Engr. Bulus Ijabula
Mr. Toba Zibdam
Mrs. Grace Kadala
Engr. Samuel Chiwar
Mrs. Hauwa James
Mr. Benjamin John
Worship commenced in the new building in 2010
An estimated sum of N21 million was spent on the new building to God's glory.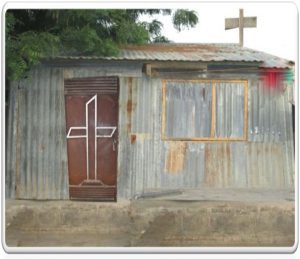 Lead Pastors till date
1 Cat. Salihu M.Hong
2 Rev. Luka G. Mohzo
3 Rev. Yohanna A. Bitrus
4 Rev. Yakubu D. Dafei
5 Rev. Elisha A. Kabura
6 Rev. Paul S. Lekshak
7 Rev. Andrew S. Shingumi
8 Rev. Yusuf Lange
9 Rev. Ishira Garba
10 Rev. Augustine Molyini (JP)
11 Rev. Andrawus Y. Dabawa
Secretaries to date
Mr. Samuel Sule
Mr. Haruna Ibrahim
Mr. Dzarma K. madu
Mr. Eli H. Tartius
Mr. Dzarma K. Madu (2 occasions)
Mr. Henry B. Mamman
Mr. Yaro Elijah
Mr. Joseph Kwajaffa
Sources of Info
Baba Adamu Garba
Mr. Victor Mathew